Theresa May heads to Austria for Brexit talks

UK Politics UK Politics Theresa May heads to Austria for Brexit talks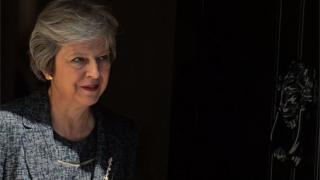 Prime Minister Theresa May is to hold Brexit talks with the Austrian chancellor on Friday before heading off on her summer holida y.
Mrs May will also attend a music festival in Salzburg as a guest of Chancellor Sebastian Kurz.
She is holding talks with Mr Kurz and Czech PM Andrej Babis as she seeks to win support for her proposals for the UK's future relationship with the EU.
But the EU's chief Brexit negotiator has rejected a key element of her plan.
Barnier rules out key UK customs proposal
Laura Kuenssberg: What now for the government?
Both the EU and UK say a deal can be done by October - months before the UK is due to leave the European Union in March 2019 - but have also said preparations are being made in case negotiations end in no deal.
Mrs May's trip to Austria is one of several being made by British government ministers over the summer to promote her plan, detailed in the Brexit White Paper, to European leaders.
Foreign Secretary Jeremy Hunt met his German counterpart in Berlin on Monday and the UK chancell or, home secretary, business secretary and the minister for the Cabinet Office are also meeting counterparts across Europe over the summer.
Following talks in Austria, Mrs May will head to Italy with her husband, Philip, for a week before returning to the UK to work.
She is also due to attend a World War One memorial event marking the centenary of the battle of Amiens, which began on 8 August 1918, before heading off for two weeks' holiday in Switzerland.
The UK's White Paper, drawn up after agreement with the cabinet at Chequers, proposes close ties in some areas, such as the trade in goods, but will end free movement of people and the jurisdiction of the European Court, and allow the UK to strike trade deals with other nations.
It would involve the UK collecting some EU tariffs - in a bid to ensure frictionless trade in goods and to avoid a hard border in Northern Ireland - under its proposed Facilitated Customs Arrangement for goods and agri-foods.
The plan sparked two UK cabinet resignations - former Brexit Secretary David Davis and former Foreign Secretary Boris Johnson.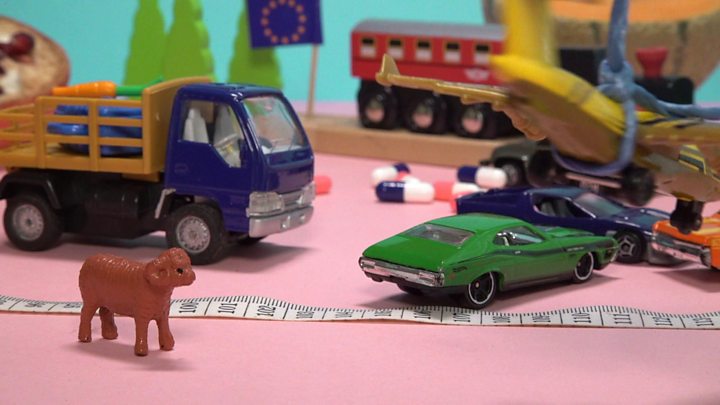 EU chief negotiator Michel Barnier said on Thursday that the EU "will not delegate the application of its customs policy and rules and VAT and excises duty collection to a non-member who would not be subject to the EU's governance structures".
Any customs arrangement or union "must respect this principle", he said.
But UK Brexit Secretary Dominic Raab said the White Paper proposals had been designed "both to respect the result of the referendum and the core principles of the EU."
He added: "We have considered the innovative approaches the EU has taken in the past with other third countries - when the political will has been there.
"In sum, the UK has set out our plans in detail. Those plans are ambitious, principled and pragmatic. I am committed to injecting new energy into these talks, along with Michel."
Top Stories
Over 1,800 US child migrants reunited
The US government meets a deadline to reunite children separated from parents at the Mexican border.
27 July 2018
North Korea returns US war remains
27 July 2018
Iran g eneral warns Trump: 'We are ready'
26 July 2018
Features
Video
How the news divides America
Video
The moment a mother and son are reunited
How many wildfires have there been this summer?
Custody battle after Briton's Shanghai murder
Can Imran Khan change Pakistan?
< h3>Inside the chaotic effort to reunite separated families
Quiz: What is 7pm the peak time for?
BBC Culture: The Bond film that was never made
The outbreak killing babies in Australia
Elsewhere on the BBC
Football phrases
15 sayings from around the world
Full article Football phrases Why you can trust BBC News
BBC News Services
On your mobile
On your connected tv
Get news alerts
Contact BBC News
Source:
Google News Austria
|
Netizen 24 Austria