Homosexual Afghan not 'gay enough' for asylum in Austria


We use cookies to improve our service for you. You can find more information in our data protection declaration.
More info OK
Inhalt
Navigation
Weitere Inhalte
Suche
Choose from 30 Languages
Albanian Shqip
Amharic አማርኛ
Arabic العربية
Bengali বাংলা
Bosnian B/H/S
Bulgarian Ð'ългарски
Chinese (Simplified) 简
Chinese (Traditional) 繁
Croatian Hrvatski
Dari دری
English English
French Français
German Deutsch
Greek Ελληνικά
Hausa Hausa
Hindi हिन्दी
Indonesian Indonesia
Kiswahili Kiswahili
Macedo nian Македонски
Pashto پښتو
Persian فارسی
Polish Polski
Portuguese Português para África
Portuguese Português do Brasil
Romanian Română
Russian Русский
Serbian Српски/Srpski
Spanish Español
Turkish Türkçe
Ukrainian Українська
Urdu اردو
Wrong language? Change it here DW.COM has chosen English as your language setting.
Europe
Homosexual Afghan not 'gay enough' for asylum in Austria
A migration official said the introverted nature of the 18-year-old refugee was at odds with homosexuals "being rather social." The young man feared for his safety in Afghanistan, where homosexuality is illegal.
A young Afghan's application for asylum in Austria was rejected over authorities' doubts about his stated sexual orientation, Austrian weekly magazine Falter reported on Wednesday. Officials based the rejection on their belief that he did not "act" or "dress" like a homosexual.
"The way you walk, act and dress does not show even in the slightest that you could be homosexual," the official reportedly wrote. For this reason, the Austrian official found no grounds for the young man to fear for his safety in Afghanistan. The Afghan plans to appeal the decision, Falter said.
Read more: Hostile environment for homosexual refugees
In Afghanistan, homosexualit y is illegal and considered a crime that carries a maximum sentence of death, according to Sharia law. Homosexuals face rejection from society at large, which considers their sexual orientation immoral.
'Aren't homosexuals rather social?'
The young Afghan came to Austria alone in 2016 and was placed in the SOS Children Village refugee camp. Initially, he rested his asylum case on the fact that he was a part of the Hazara minority, which is persecuted in his home country, and later appealed on the grounds of his sexual orientation. Advocates of the teenager said he was initially afraid to come out.
The migration official took issue with the Afghan's behavior problems, the fact that he had been involved in fights at the refugee center and concluded that he had "potential for aggression" that "wouldn't be expected from a homosexual."
In another objection, the official noted that the young man did not have many friends and preferred to spend time in smaller groups or alone. "Aren't homosexuals rather social?" the report read.
The teenager said he had kissed straight men before, but the case officer also doubted this account, saying that if this was true, the Afghan would have received a beating for it, Falter reported.
Asked when he realized that he was gay, the young man said he knew when he was 12 years old. The official questioned the timeline, arguing that was "rather early" and unlikely because Afghanistan was a society "where there is no public sexual stimulation through fashion and advertisement."
Read more: A gay imam, fighting for tolerance
Homosexuality tests unlawful in the EU
Austria's Interior Ministry declined to comment on the case on Wednesday that it could not comment on the specific case, but said that it was "not reflective of the [wider] reality. " However, the Ministry admitted that the "individual impressions" applicants made on officials were a significant part in the interview process.
"Asylum-seekers must substantiate their reasons for fleeing. There are no concrete rules of proof, but the authorities must show if and why a claim was found to have been substantiated," the ministry said in a statement.
This is not the first time that an asylum case has been denied due to officials' doubts about sexual orientation. Recently, the European Court of Justice (ECJ) delivered a ruling against Hungary in the case of a Nigerian man who had to undergo a psychological test to prove he was gay.
The ECJ ruled that "the performance of such a test amounts to a disproportionate interference in the private life of the asylum-seeker."
jcg/sms (AFP, EFE)
Watch video 03:36 Now live 03:36 mins.
The fight to decriminalize homosexuality in India
Each evening at 1830 UTC, DW's editors send out a selection of the day's hard news and quality feature journalism. You can sign up to receive it directly here.
DW recommends
EU court bars sexual orientation tests for asylum-seekers
The European Court of Justice has ruled that sexual orientation tests can't be used to rule on asylum applications. Hungarian officials sought to examine a Nigerian man's application on the grounds that he is gay. (25.01.2018)
ECJ: Same-sex spouses of EU citizens have residency rights
The European Court of Justice ruled that member states cannot refuse residency to non-EU spouses of EU citizens. However, the court's decision still allows states to decide whether to legalize gay marriage. (05.06.2018)
Hostile en vironment for homosexual refugees
Once in Germany, gay and lesbian refugees continue to experience verbal attacks and homophobia. They also encounter difficulties during the asylum process, as Knud Wechterstein from Rainbow Refugees Frankfurt explains. (13.07.2017)
A gay imam, fighting for tolerance
Ludovic-Mohamed Zahed has dedicated his life to fighting against those who believe Islam and homosexuality are incompatible. It's an uphill struggle and risky, as Naomi Conrad reports. (22.07.2016)
WWW links
Daily Bulletin registration form
Newsletter Registration
Audios and videos on the topic
The fight to decriminalize homosexuality in India
Date 16.08.2018
Related Subjects European Union (EU), Afghan istan, Austria, Data journalism, political asylum
Keywords Afghanistan, EU, Austria, asylum, asylum seekers
Feedback: Send us your feedback.
Print Print this page
Permalink https://p.dw.com/p/33Ejr
Related content
Wrongful deportation: Afghan asylum-seeker returns to Germany 12.08.2018
A young Afghan asylum-seeker, wrongfully deported from Germany in July, has been brought back from Afghanistan. His case is the latest in a series of wrongful deportations.
Germany: Mistakenly deported Afghan asylum-seeker to return soon 04.08.2018
The 20-year-old Afghan asylum-seeker had filed a complaint against the rejection of his asylum application in Germany. He was wrongfully deported while his appeal was still ongoing.
Germany to bring back mistakenly deported Afghan asylum seeker 18.07.2018
German authorities have admitted to wrongfully deporting an Afghan asylum seeker while his appeal was still ongoing. Germany's migration office said it was taking steps to assure the 20-year-old's return.
Date 16.08.2018
Related Subjects Euro pean Union (EU), Afghanistan, Austria, Data journalism, political asylum
Keywords Afghanistan, EU, Austria, asylum, asylum seekers
Send us your feedback.
Print Print this page
Permalink https://p.dw.com/p/33Ejr
News bulletin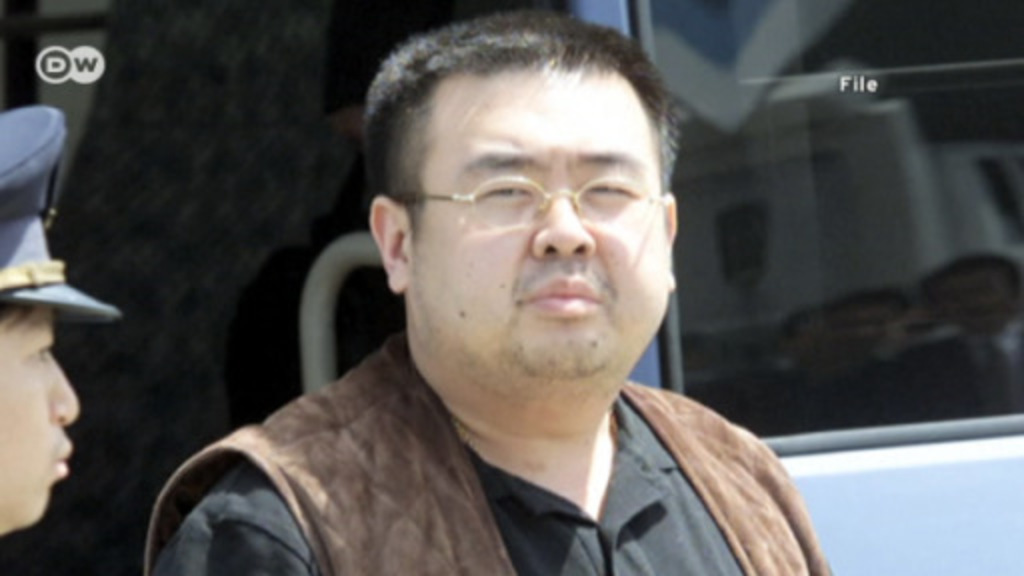 Top stories in 90 seconds
DW News presents the most important news â€" in brief, quickly and up-to-date.
Europe
Homosexual Afghan not 'gay enough' for asylum in Austria
Campsite owners risk charges in France as caretaker's body found
Italy declares state of emergency after Genoa bridge collapse
Italy's populists dismissed Genoa bridge fears as & #039;fairytale' in 2013
Source:
Google News Austria
|
Netizen 24 Austria