Scott Redding apologises to Aprilia MotoGP team for Austria rant


Scott Redding has issued an apology to Aprilia for describing its MotoGP bike as a "piece of s***" after last weekend's Austrian Grand Prix.
Redding was unable to contain his emotions after finishing 20th in dry conditions at the Red Bull Ring, despite having been in the top three in the weekend's two wet sessions.
The British rider described the situation as "heartbreaking" before strongly criticising his RS-GP bike and the Gresini-run Aprilia team.
"You cannot make a piece of shit shine," he said. "I know it sounds harsh and I shouldn't say it, but that is what it is."
But Redding backtracked on those remarks in an Instagram post on Tuesday evening.
"I am here today to say that I owe a huge apology to the Aprilia Racing Team and company," he wrote.
"What I said [in my] Sunday afternoon post-race interview was not acceptable by a long way. I was thinking with a lot of emotion from my heart. But I spoke out with rage, which a young person of 25 can do very easily.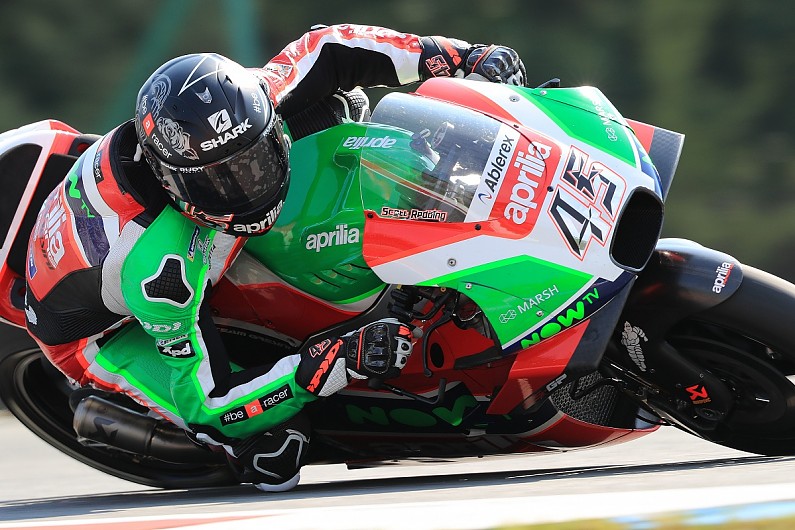 "Myself at age 25 should be a role model, much more mature and composed. The team and company of Aprilia Racing are doing the best they can to improve our MotoGP machine, we have some good items to test [at Misano] this week and I still believe this bike can be competitive.
"As a team you work, live, learn all together so from the bottom of my heart I deeply say a big sorry for my outrageous words. I will learn from this."
Redding will be replaced by Andrea Iannone at Aprilia next season, and is weighing up several different options for his future - including an offer to stay at his current team as a test rider.
He has also openly discussed the possibility of switching to World Superbikes, stepping back to Moto2 or even joining British Superbikes in recent weeks.
Previous
/
Ducati: Lorenzo will 'lose out' in Honda switchSource:
Google News Austria
|
Netizen 24 Austria